Who is WWII Supply Room?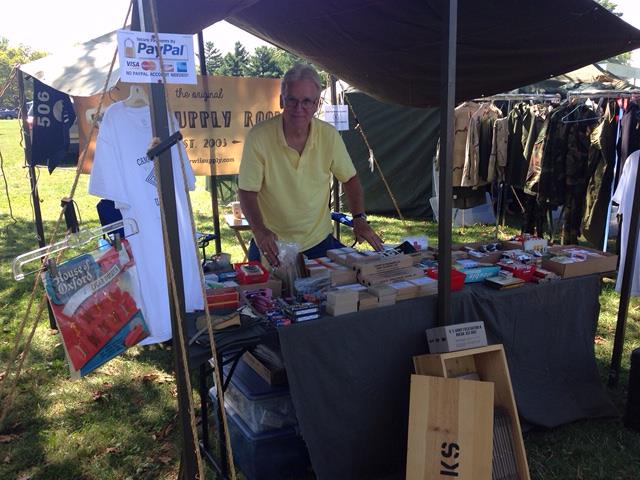 WWII Supply Room was founded in 2003 as a means of providing quality period replica design work to the living history, museum and film community. Since that time, WWII Supply Room has continually improved the quality and process in which we produce our packaging. During that time, we have worked for some incredible clients!! Just a partial list of our clients include:
FILM/SCREEN WORK
• "Bomb Girls"
• Dreamworks, LLC. (Flags of our Fathers)
•Dreamworks, LLC. (Principal package design for "The Pacific")
• Miramax ("The Good German")
• National Geographic ("Killing Kennedy")
MUSEUM WORK
• First Division Museum
• The National Museum of the United States Army
• The Buffalo & Erie County Naval & Military Park
• The National Museum of the Netherlands
• Battleship Texas State Historic Site (Ships Store Install)
• The 1st Infantry Museum
…and our Friends in the Living History/Reenactment Community.
---
Why do we do what we do?
WWII Supply Room's niche is certainly period package design. It's very important to note, in comparison to many of our competitors, that our process is quite different.
First, we believe in the design process. Some of our competitors, who claim to be graphic design professionals, believe in scanning-in original labels to produce scale replicas. This is a lazy and ineffective way to produce these packages! First and foremost, 70+ year old packaging requires the proper formula to be replicated properly: research (on a deep level…remember, consumer packaging changes frequently, and to properly produce an item to portray a very specific timeframe is tricky at best), original samples for dimension, pattern making, replication of typeface if the period case isn't available, color matching (and sometimes restoring/brightening/saturating), and finally structuring the piece, vector graphic production and proofing. Ethically, this is the proper way for these items to be created…and boy-oh-boy does it make a difference when its completed!! Instead of looking at something that looks dingy, digitized and old, you'll be looking at something crisp and period correct…in essence, an exact replica and not a photocopy!
Second, we simply love what we do. We can go on and on about process, but we don't have to! The quality of our work tells the tale. We enjoy bringing the best of period packaging from the 1930's and 40's to life, and we've had the pleasure of serving many great clients from the film, museum and living history industries!! The quality, the passion and the detail of our work truly speaks for itself.
After fifteen years in business, we'd like to thank all of our clients and customers past, present and future, and we look forward to hearing from you soon!