[wpcol_1half id="" class="" style=""]
"1st Model" Ranger Diamond
This is a great replica of the "1st pattern" Ranger diamond issued exclusively to the 5th Ranger Battalion in 1943 while at Camp Forrest, Tn. These patches were phased out before the Battalion left for England, however, some surviving original photographs and clothing articles show use well into the Normandy campaign by "old-salts". Correct tan "raw" edge.
$5.00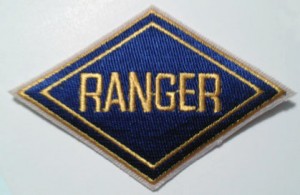 [wp_cart:1st Model Ranger Patch:price:$5.00:end]
[/wpcol_1half] [wpcol_1half_end id="" class="" style=""]
Ranger Diamond
This is a perfect replica of the Ranger diamond issued to the 2nd and 5th Ranger Battalions and worn throughout service in Europe from 1944-45. These patches are beautiful…the best replicas we've ever seen. Gorgeous indigo blue (not PURPLE-BLUE) field with sharp golden yellow type and border. Exact copy of the originals. Correct tan "raw" edge. This is possibly the LAST run of these we'll be able to procure, so order now!
$6.00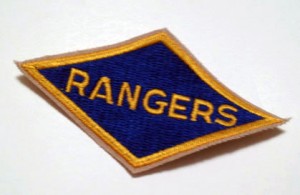 [wp_cart:Ranger Diamond:price:$6.00:end]
[/wpcol_1half_end]
[wpcol_1half id="" class="" style=""]
M1926 Lifebelt C02 Cartridge Boxes
Reproduction packaging of the scarce two-pack of C02 cartridges issued with the M1926 lifebelt. Perfect pocket filler to complete your Overlord impression.
$5.00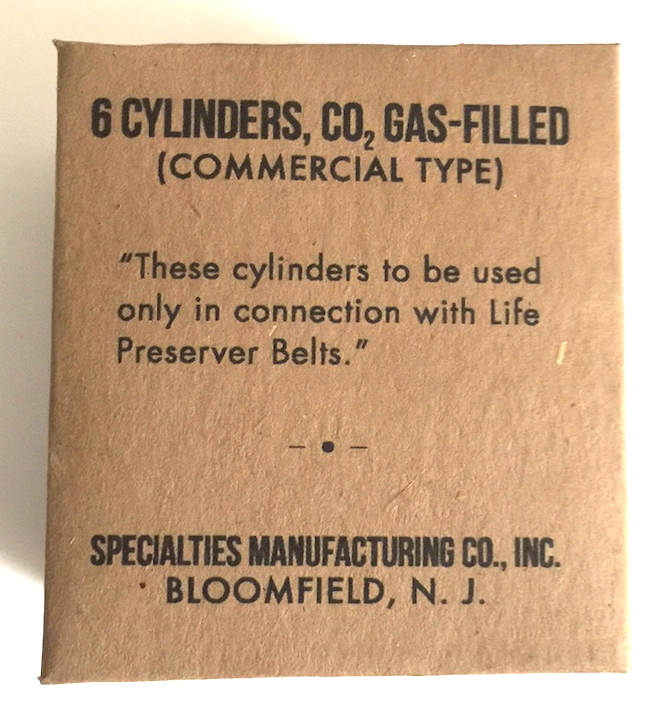 [wp_cart:Lifebelt C02 Cartridge:price:$5.00:end]
[/wpcol_1half] [wpcol_1half_end id="" class="" style=""]
PLAYING CARDS
"VICTORY" style G.I. aid-issued playing card deck in replica package.
$8.00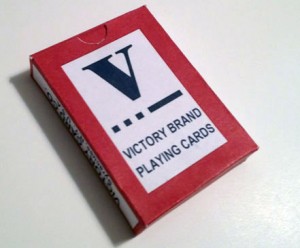 [wp_cart:Victory Playing Cards:price:$8.00:end]
[/wpcol_1half_end]
[wpcol_1half id="" class="" style=""]
RED CROSS BUTTON BAG
These were issued in vast quantities and produced by local Red Cross's and similar bags were sold through military Post Exchanges. 100% cotton OD HBT or poplin body with cotton string closure. Includes replica tag. Best replica on the market.
$5.00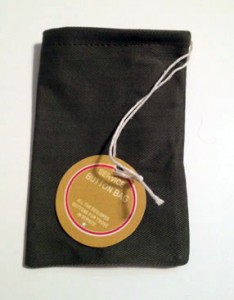 [wp_cart:Red Cross Button Bag:price:$5.00:end]
[/wpcol_1half] [wpcol_1half_end id="" class="" style=""]
[wpcol_1half_end id="" class="" style=""]